Transfigured Design - exploring interactions between objects, humans and robots
Workshop at International Design Week, Augsburg, Germany, 2019
Workshop description:
It is commonly accepted that our relation to inanimate objects is different than to biological entities. Animacy as discriminating and conceptualizing animate from inanimate in the live world on the one hand is part of our survival kit on the other it is David Hasselhoff's KITT. The focus of this week is on the latter. The aim is to look at humans affection to lifelike processes as a stylistic device. This is apparent for example in the attractions of cartoons, bringing drawings to life, animated artefacts like renowned desktop lamp from Pixar or the artifical intelligence found in David's car (riding the knight and safe lifes) or robots.

The purpose of this week is to make, perform and experience design structures, processes and interventions playing with animacy. In particular exploring together the attraction and possibilities of transfiguring the animate-inanimate distinction. One of our protagonists of this matter will be movement as an expressive form. Further nutrients will be provided from arts, design and science to discuss underlying concepts from A to Z starting with animacy, agency and anthropomorphism.

The workshop was held in November 2019 at the Werkwoche Augsburg as part of the International Design Week festival.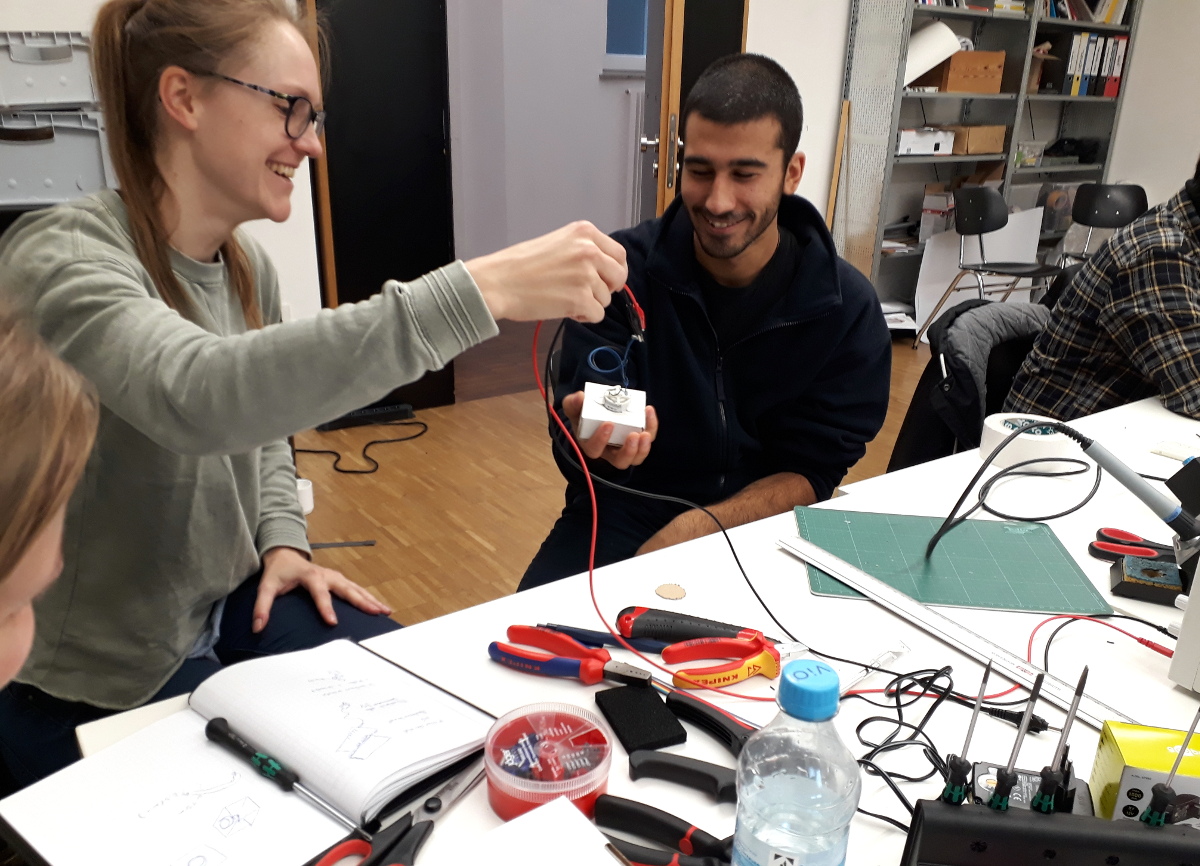 Group "Moving Boxes"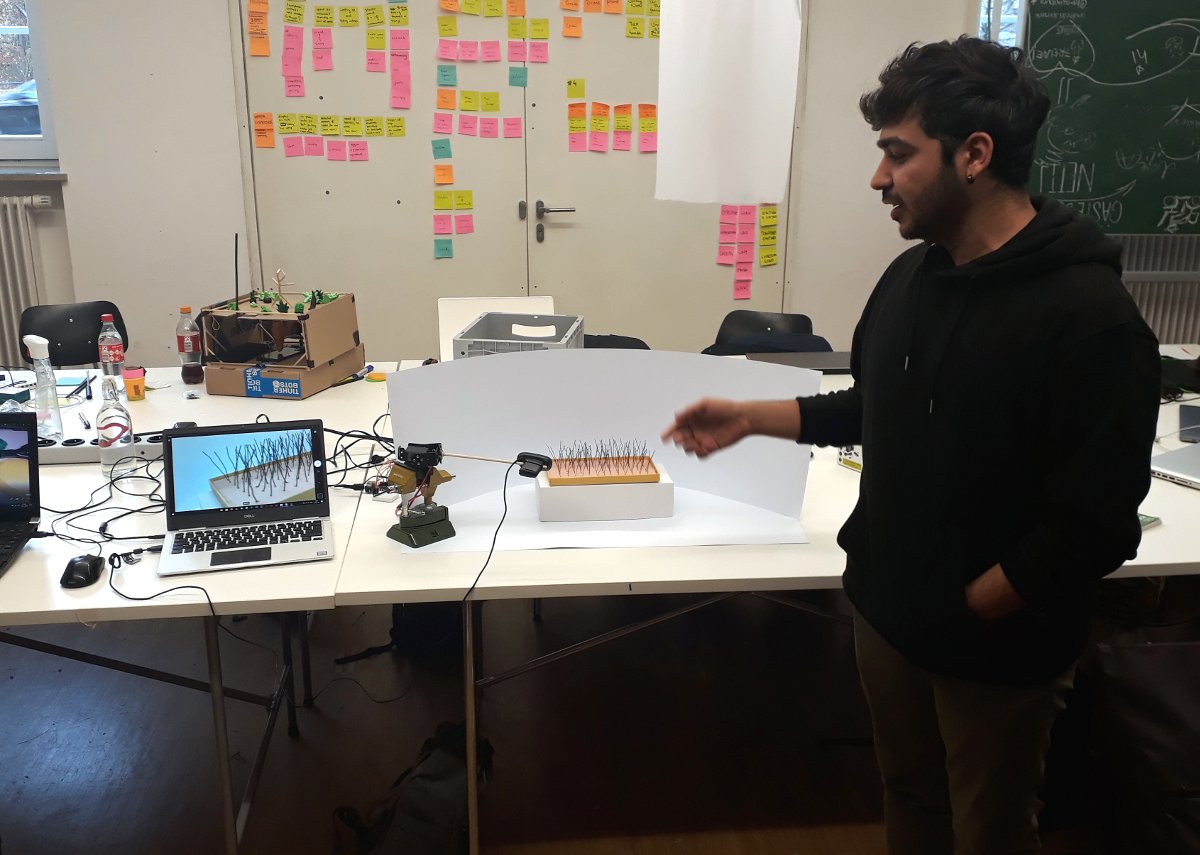 Group "Whispcom AG"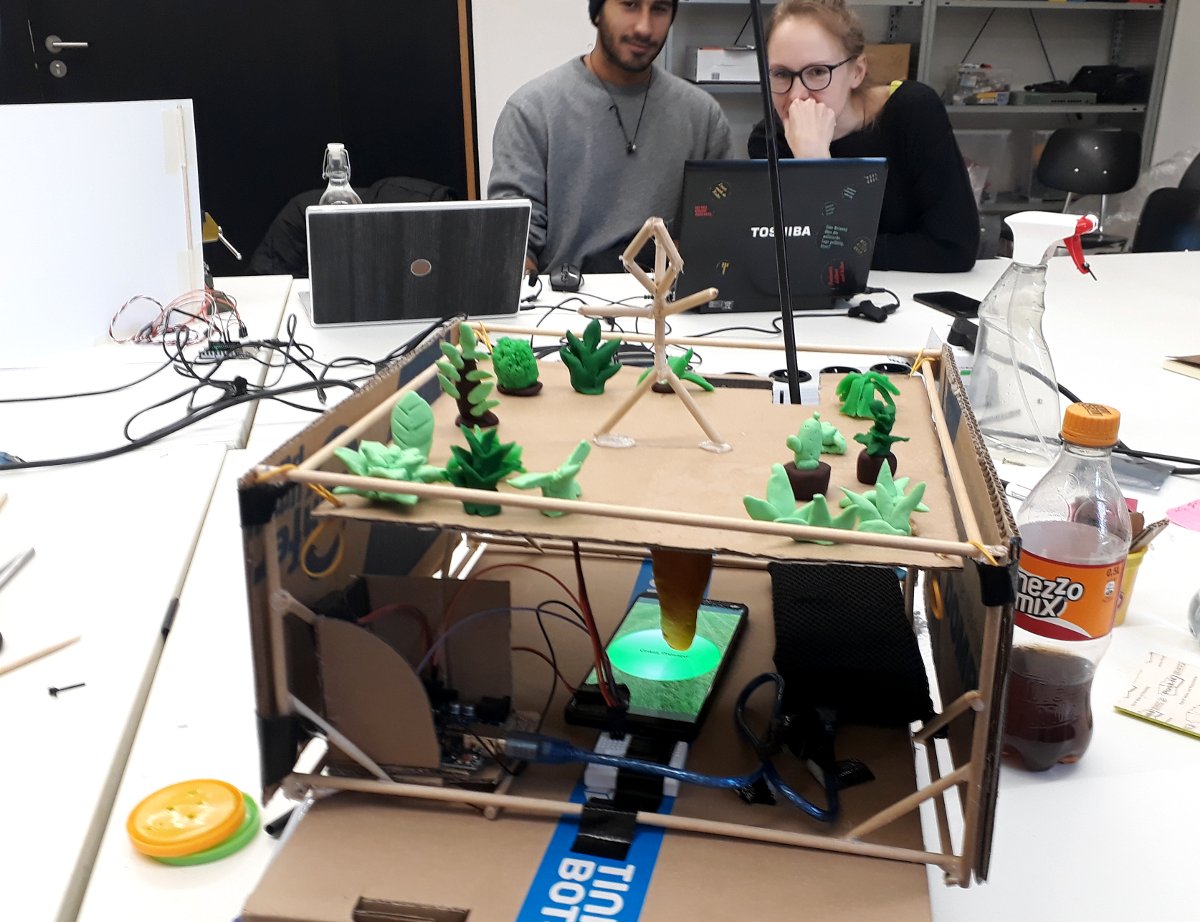 Group "Angry Garden"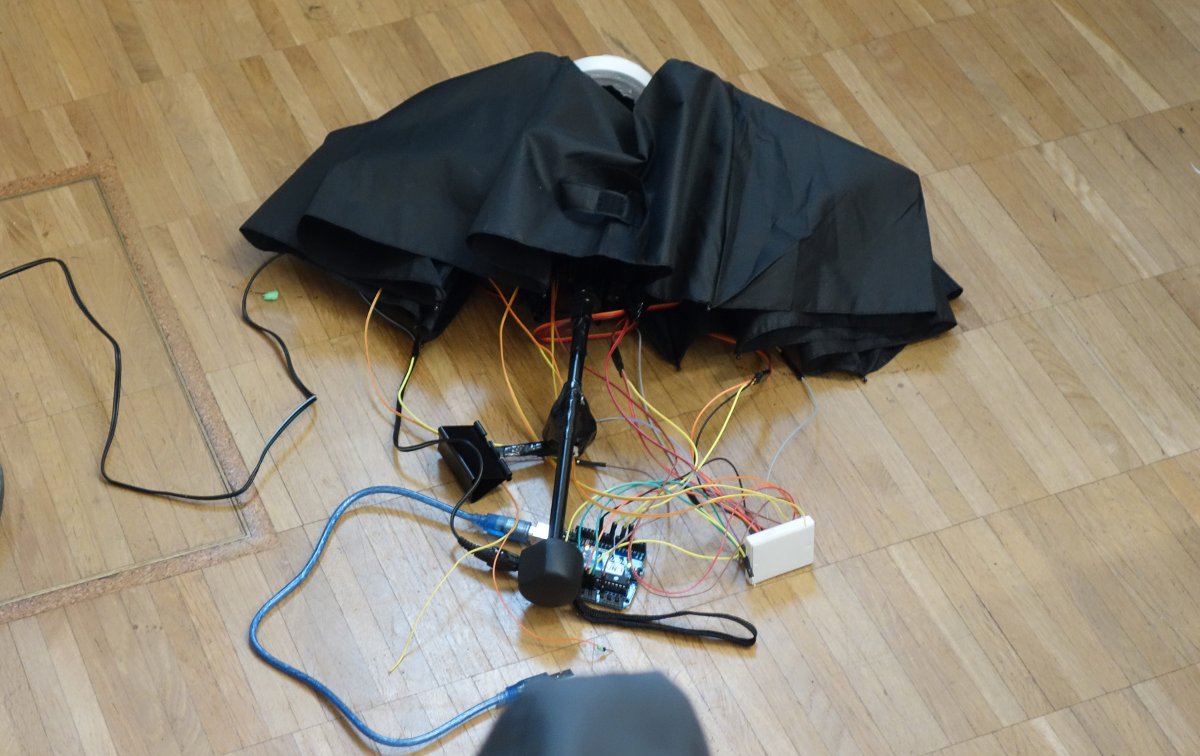 Group "Umbrella Bat"
[Data]
Link to Projectdescription, links to Documentations: Group "WhispCom AG" with Erika Kassnel-Henneberg, Simone Welter, Melina Frederiks.
Group "Moving Boxes" with Andreas Wimmer, Patricia Urbas, Daniela Hach.
Group
"Angry Garden"
with Fasil Negash Yirgu, Long Wang.
[Technology]
Basic Electronics: f.e. Servo Motors, var. Sensors, var. Actuators, Arduino Microcontroller, Wire, Tape, Strings, Plasticine, etc.
Thanks to
Andreas Muxel
and
University of Applied Sciences Augsburg, Faculty of Design.